What is asked of you.
Your part in Up 'Til Dawn and raising money for St. Jude is very simple.
Your responsibilities as a team are to:
Create a team of up to 6 people and register by October 23rd.
Send letters to your friends and family members at our letter sending party.
Have Fun!
What is this sending letters business?
The letters that you send out are prewritten letters from St. Jude, so there's no pressure in trying to come up with a page of information about St. Jude and why they are so awesome. All that is required of you on the letters is for you to fill out "Dear __________" and "Thank you, ____________"
Then on the bottom of the page there is a spot where you are to fill out your name and information so we know who was responsible for sending the letter but don't worry, you don't actually write this part. You give us your information at the letter sending party and we will type it up on to labels that you can just stick on to the letters.
Then all you do is stick the letter in the envolope then address and seal it and we will stamp it and mail it off.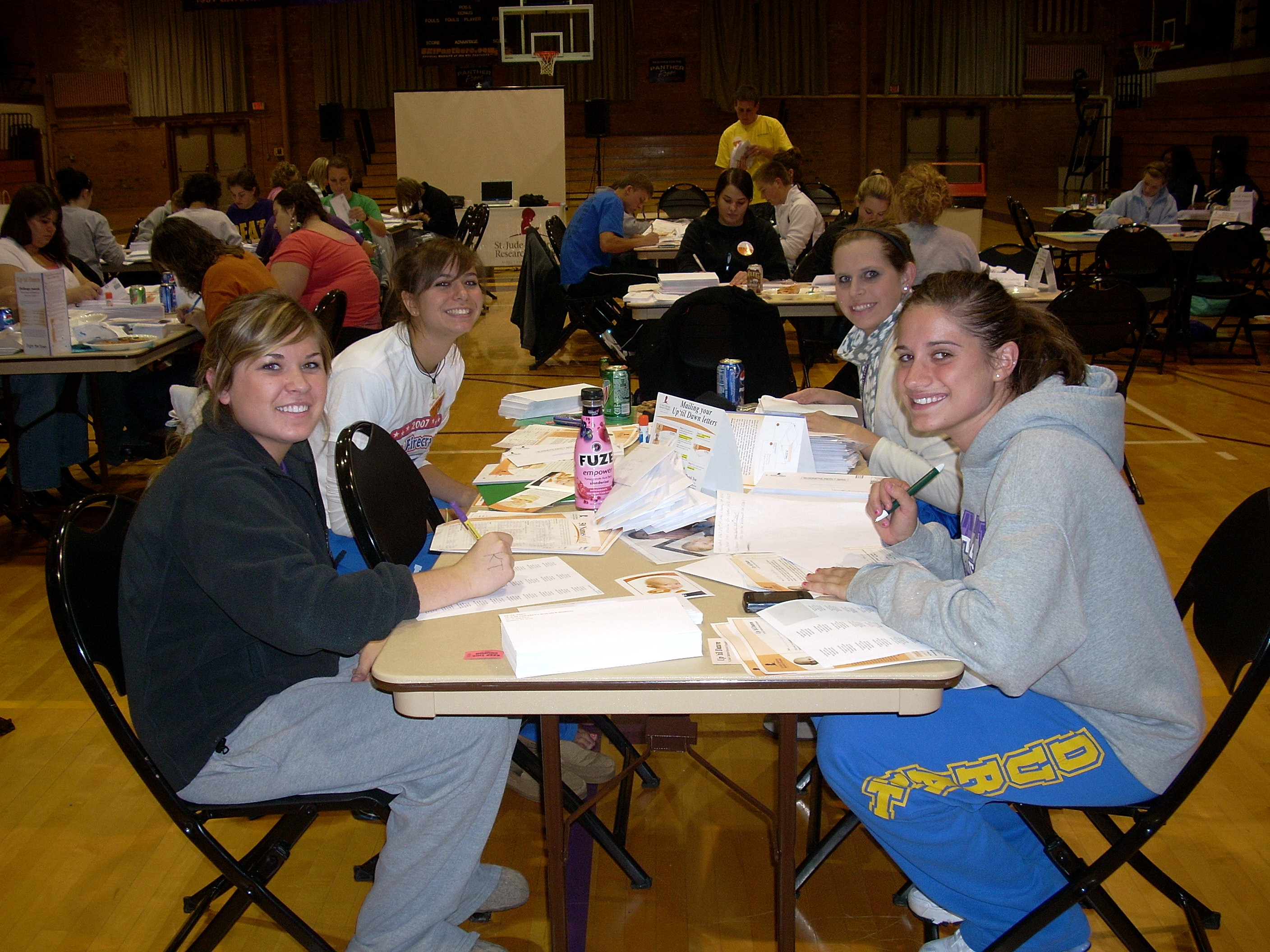 Here is a dedicated team from last year at our letter-sending event.